Welcome to SKOG™23
This epic event is a celebration of life on adventure — around the world, across continents, following a new trail or returning to a favorite spot.
SKOG™ camp is where friends unite and reunite. It is where we share stories, acquire new skills and build experience.
 

In all meanings of the term – SKOG™ is where the rubber meets the road.

While On Your Motorcycle
Gravel Touring (Guided)
Adventure touring along public roads — primarily winding, gravel roads — aimed at riders wanting to familiarize themselves with gravel riding and for those riding heavier motorcycles. The purpose is to increase your comfort level once leaving the asphalt behind.  Come enjoy an adventure ride through gorgeous landscapes offering varied pace- and skill level. 
Gravel & Offroad (Guided)
Adventure ride along public roads with trail and single track sections added — best suited for experienced riders and those riding a lighter and more nimble motorcycle. Chances are you will break a sweat, get muddy and wet. 
Riding Classes (Guided)

 
Improve your riding skills and head home a safer adventurer. Our skilled instructors invite you to riding challenges on a closed track. Our training classes are suitable for riders of all skill levels — beginner to experienced.  
Your Own Style (NOT Guided)
Download our GPS routes and venture off with your riding buddy or group of friends. Enjoy the glorious adventure riding roads of Småland at your own pace. Bring a sandwich and coffee and ride in style.  
Recovery
In the event of an unfortunate technical breakdown, we will do our best to recover you and your motorcycle and bring you back to camp. In camp you will find tools and assistance to perform basic repairs. For more terminal problems you must rely on your own recovery options.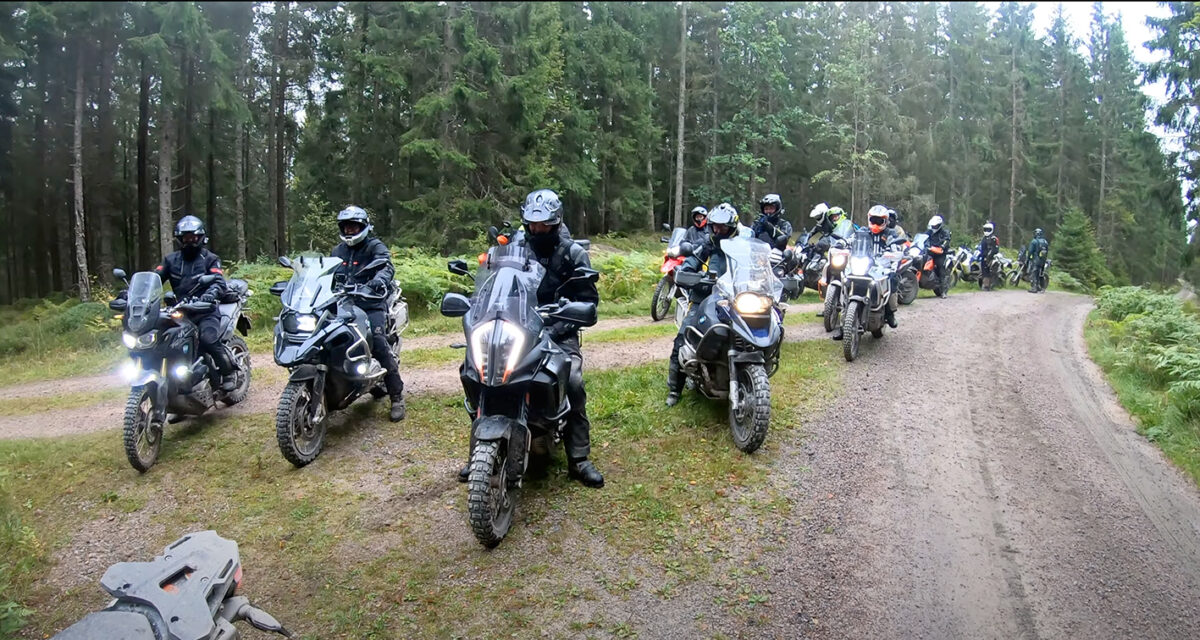 ____________________  
Things to Remember
– Your motorcycle must be insured, registered and in safe and legal running order.
– An approved and legal motorcycle helmet is required on all rides. Please, ATGATT.
– Observe all speed and noise limitations posted. 
– Check your insurance. Your SKOG™ participation is at your own risk. 
– Don't be an idiot! Putting your own or other's life or safety at risk will result in an  exclusion from the event.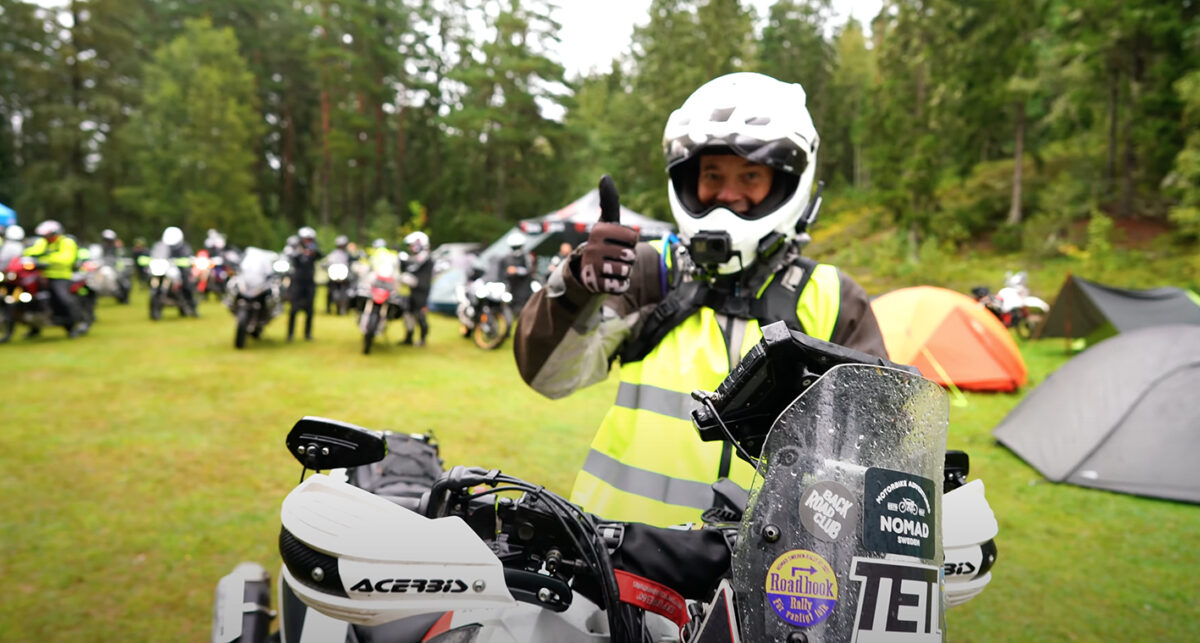 When Off Your Machine
SKOG™ Kitchen
As always we to serve great meals all through the event. A hearty, full breakfast to start the day and a dinner scrumptious enough to keep you going just thinking of it — a bit like a carrot on a stick. Lunch is the sandwich you make yourself at breakfast, or anything you chose to bring along — maybe a freeze-dried meal?
As part of our food & beverage service, a self serve area is provided, where you can boil water for coffee or tea.
Our capacity does not allow for special diets or allergies, but every meal will include vegetarian and/or gluten free alternatives. Consult our professional chef for questions regarding allergens. 
SKOG™ Bar
Where cool cats and cold beverages are enjoyed. We offer beer, wine and non-alcoholic beverages. You pay with beverage tickets sold at the bar.    
Partnering Exhibitors
SKOG™ would not be the "freakin´Woodstock for adventure riders" without the participation of our fantastic partners. They provide services, products, presentations and added value through give-aways and special offers. 
SKOG™23 partners include:
Abus Security Tech  /  Security & Personal Safety
Aclima  /  Merino Wool

 

AJP Nordic  /  Motorcycles
Amok Equipment  /  Hammocks and accessories
Garphyttan  /  Outdoor & Workwear
Mosko Moto  /  Motorcycle Travel Gear
Petromax  /  Cooking & Campfire Gear
Rally Motor  /  Motorcycle Parts & Accessories
Trail Food  /  Organic Freeze-Dried Meals

Amenities
Our SKOG™ ambition is to merge the passions of adventure travel and outdoor life. Our forest camp welcome hammock- and tent-campers. There is a parking area nearby, if you arrive by RV or pulling a caravan. There are rental cabins available (contact Kyrkekvarn Tourism directly to book).
We offer no bidets or nail saloons and if you chose to sleep in, your shower may not always be hot. There's a river running through camp, clean and inviting for a swim. 
A wood fired sauna is available — contact a SKOG™ Staff member for booking. 
Toilets are a mix of outhouses and port-a-potties. 
Camp
Camping pitches are not numbered but on a first come – first served basis. 
Please, make sure to leave a 3 meter minimum free space between tents. 
Fire distinguishers are posted in the camp area.
No refueling allowed in the camp area.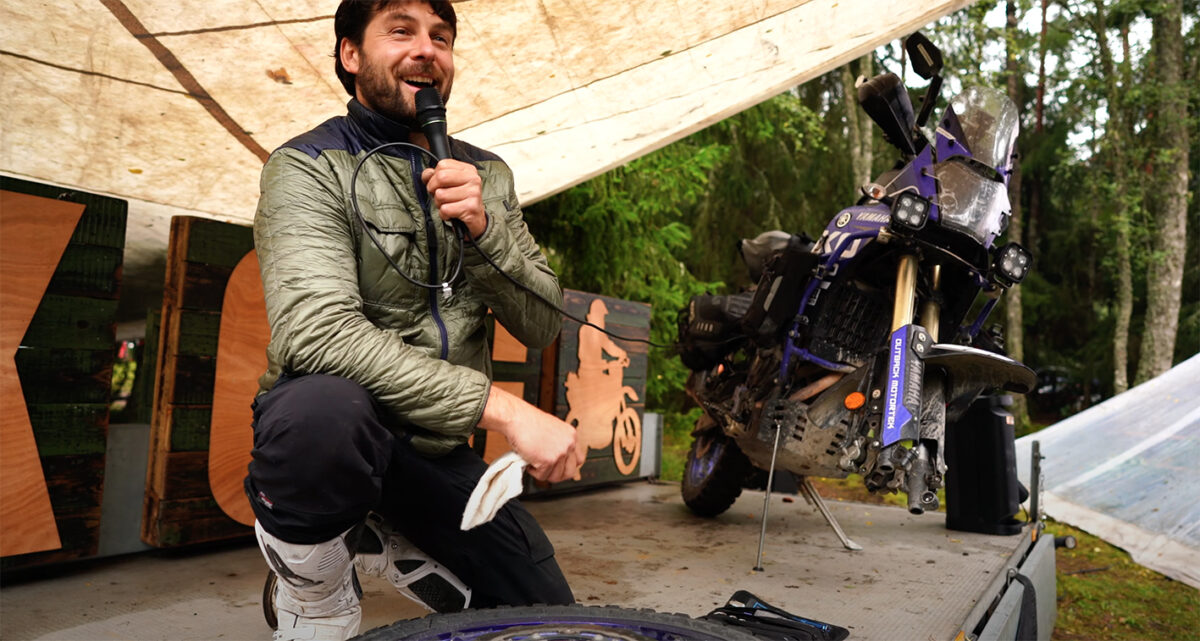 Our Environment
SKOG™ is a Basecamp North event, and as such we observe a "Leave No Trace" policy as adventurers. We stay on trail, we leave no trash, we treat nature and environment with proper respect and conduit. In camp you'll find containers for trash and recyclables. On the road we bring all our trash back to camp or to another location appropriately designated for trash disposal.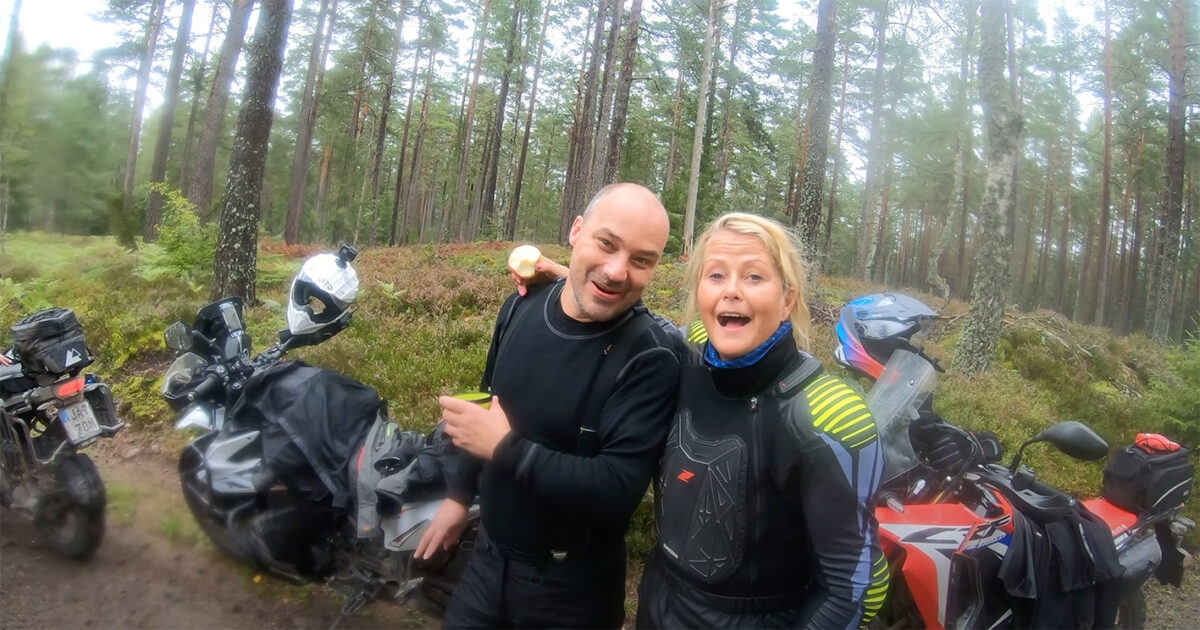 Your Hosts
Basecamp North is a small organization based in Denmark. Our work is driven by passion in it´s purest form and exclusively on a volunteer basis. To pull off something like SKOG™ events, we rely on help from friends and partners. During the event, feel free to contact any of us for assistance, questions or issues of any kind. In camp you can spot us by our CREW shirts. While on any of our guided rides, please contact your guide.
We are committed to deliver an unforgetable event experience and rely on your cooperation.
Welcome to the SKOG™ Family. Stay Safe and Have Fun!