Packages of freeze-dried meals can be found in almost any pannier, backpack, pantry or food depot these days. For adventure-types to stay sharp and energized, a regular intake of liquid and calories is a necessity.

Two Danish chefs, both famous for their culinary achievements, have introduced a new brand to the market. A brand with the purpose of lifting freeze-dried meals to a new level, when it comes to taste, sustainability and pure enjoyment.  
Text & Photo: Basecamp North / M Bibow
A Taste of History
For centuries, man has ventured into the wilderness packing a variety of edible provisions. Animal proteins from hunting and fishing always played a big role through history. But this natural resource wasn´t always available. Preservation methods were salting, drying or smoking. 
For the explorers of modern time, the likes of Shackleton, Scott, Nansen and Amundsen, provisions were typically dried and canned goods. Canned meals were a welcome evolutionary result of what was known as "portable soup" — a concoction boiled until gelatinous and then left to dry until hard. It does not sound particularly appetizing, does it. Well… it wasn't.
The introduction of pemmican brought yet another advancement in convenient and packable energy. Invented by the indigenous people of North America, pemmican is a hardened block made from grated meat with fat and other "mystery" selections like dried fruit or berries, grains, etc. A nutritious bomb packing immense explosive power. A true life saver at the cost of enjoyment, widely adopted as a high energy food by Europeans involved in the fur trade and later by Arctic and Antarctic explorers.
Add Water
For the more modern adventurers of the hipster generation, enjoyment has finally come into the equation, along with convenience. With this, the market for "add hot water meals" has grown. 
The process of developing decent freeze-dried meals is not a simple one, as evident from the many poor products on offer. Taste, texture and nutritional value must all be kept within the acceptable, while keeping the bean counters happy. 
Chef's Table
Chefs Nikolaj Kirk and Mikkel Maarbjerg are no strangers to identifying great taste. Both with extensive experience from Michelin-rated kitchens and bushcraft style meal preparation in the jungle, they know how to bring maximum taste from minimal resources in the quest to bring smiles to tired faces.
Trail™ Organic Food is a new selection of freeze-dried meals, offered by Kirk and Maarbjerg, with seven different varieties available. Two breakfast meals and five more lunch or dinner oriented courses. All made from selected organic ingredients, as indicated by the brand label. Two of the meals — the Pasta Ratatouille and an Indian Daal with rice, are vegan.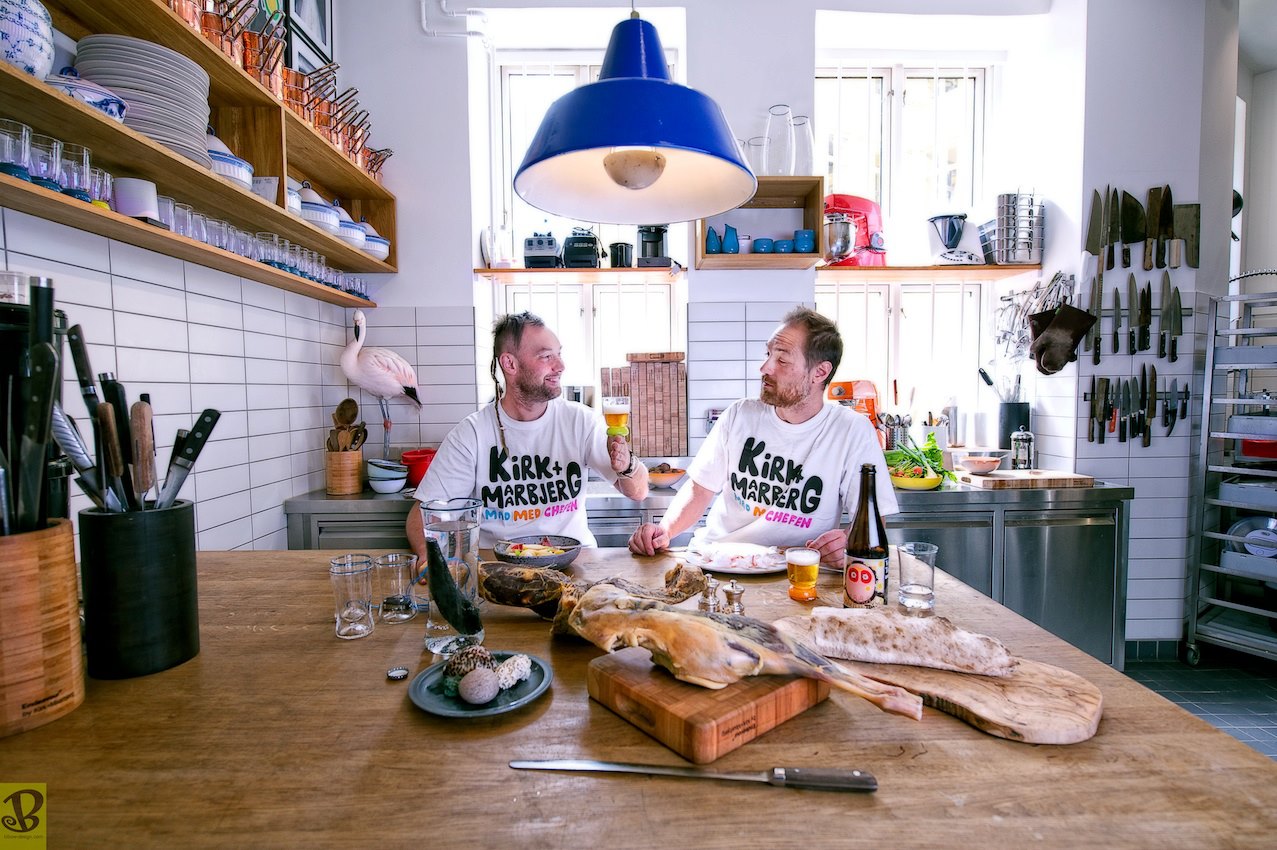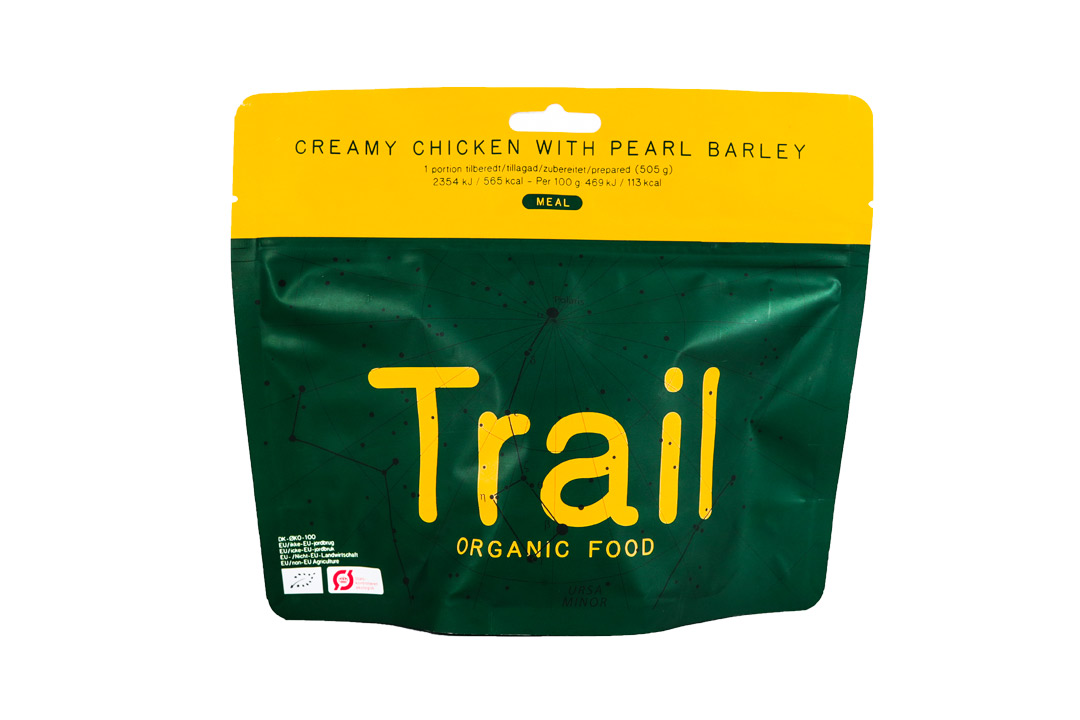 The Proof in The Pudding
There are several reasons for liking Trail. If you subscribe to the idea of organic food and sustainable manufacturing, Trail is an obvious choice. If you're a bit of a foodie, the taste and texture you find opening one of Trail's green and yellow pouches, will make you feel right at home.
The Pasta Bolognese has real penne pasta, not the measly little pasta pieces typically spotted from the competition. And meat content aren't uniform, machine cut squares. 
Our favorite, the Creamy Chicken with Pearl Barley and green peas, packs a taste and quality that should be the bench mark of the industry. A real treat.
'twas a Dark and Stormy Night
A few years back, Nikolaj Kirk and I spent a couple of nights in a tent, during a raging winter storm in Jotunheimen, Norway. Not surprising with one chef and a foodie pent up in a small space, much of the conversation circled around food.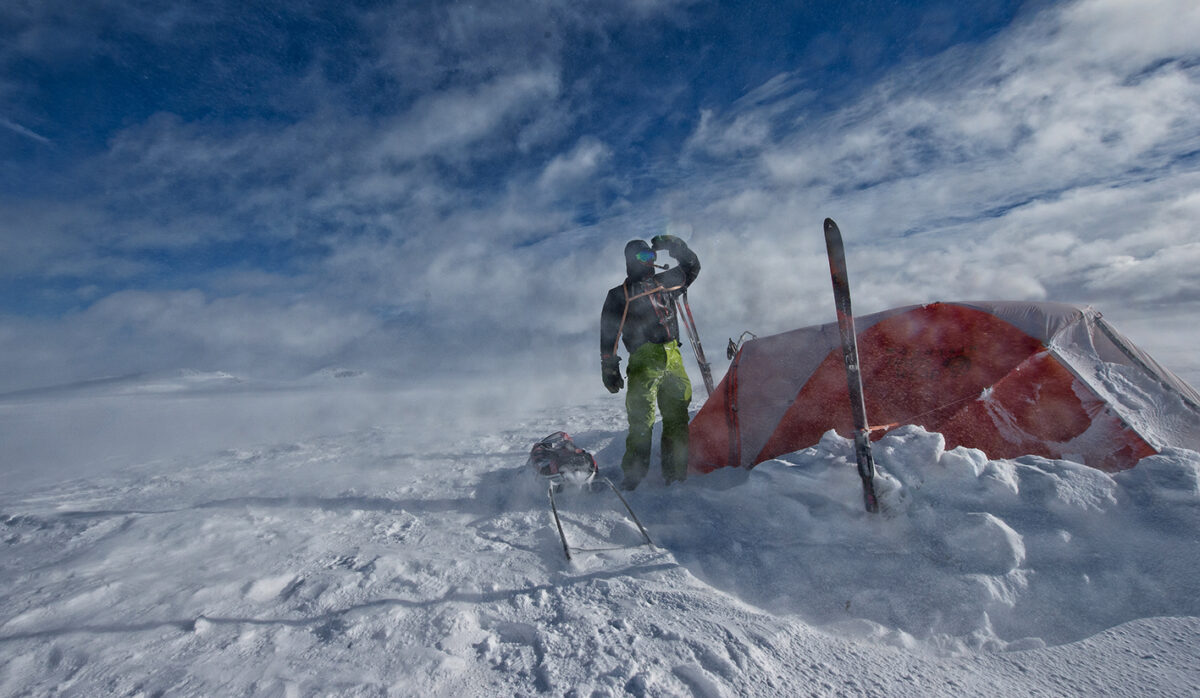 We were not starving by any means, but started wondering why the freeze-dried meals we prepared had so little color and lack of texture. A hot meal in a tent during a storm — however tasty and nourishing — as long as it is greyish brown in color and with the texture of baby food, is missing key elements. We agreed on that, back then.
In the process of developing Trail, Nikolaj and Mikkel have succeeded in bringing these missing factors back into play. And trust me — it makes a big difference.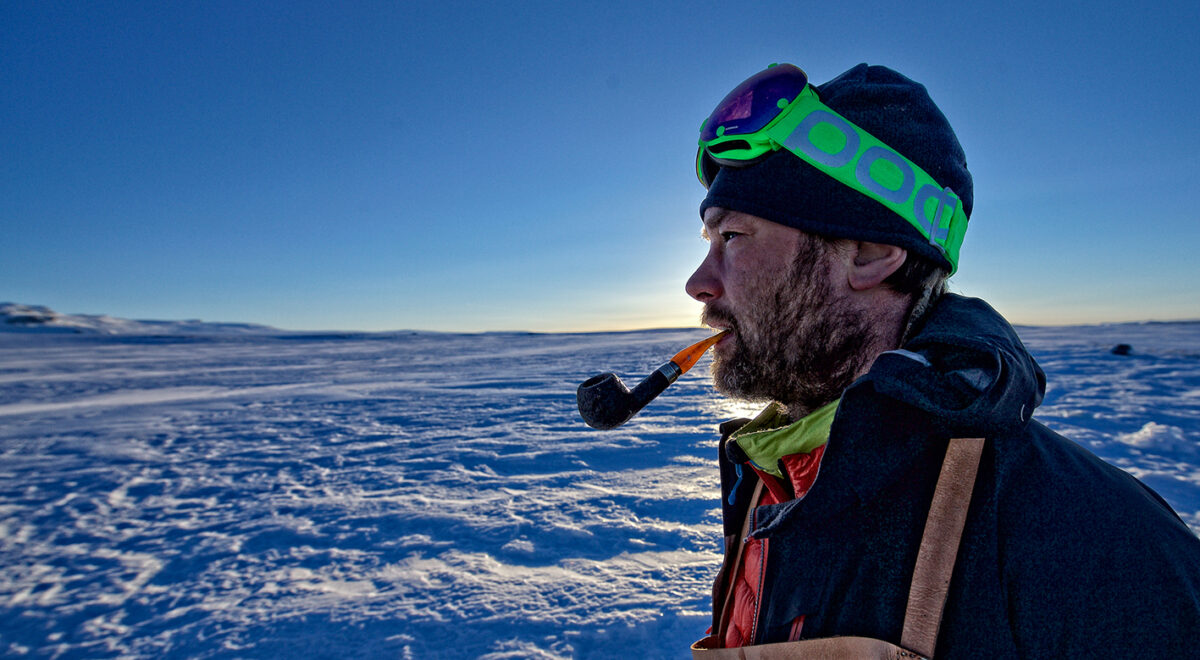 Trail™ with Basecamp North
Basecamp North Team is serving Trail™ Organic Food this year and if you're lucky (and bringing a spoon), you can have a taste. SKOG™23 guests can look forward to meet Nikolaj Kirk and sample the product.
If you're hungry and can't wait, or if you're packing for adventure, Trail™ Organic Food can be ordered from the company's web shop for lightning quick delivery:   https://trailfood.eu 
Remember: Support Our Supporters!