Choosing a vehicle for adventure touring is a very personal one with plenty of considerations. Some are practical, some technical and some deeply rooted and personal.
Image enters into it as well. Do you have a secret desirer to appear macho or is a green profile more important. Are you traveling alone or with your family.
Size matter
RVs are becoming more popular, but most overlanders searching for a peace and quiet in rural areas opt for a smaller package. And honestly, the large RVs do not belong on the narrow gravel roads we usually travel along.
For that reason we count them out in this overview.
For many, big wheels and a matching rumble from a V-engine is a must. This, of course, translate into high running cost. On the other hand, large trucks and vans are sometimes found in the bargain department if you are looking for something used.
Modern SUVs have taken over the slot previously held by slightly more off-road oriented vehicles. Unfortunately, many of the cars in this category is designed more for looks than action. Plastic details, chrome, wide low profile tires and lack of all wheel drive generally lower the functionality off pavement. And overlanding is all about leaving pavement behind, right?
On All Four
All wheel- or four wheel drive greatly adds to an adventure travel vehicles usability. Most cars, vans and trucks sporting this feature also have extra ground clearance and beefier suspension. Some even have reduction gearboxes and differential locks of some sorts.
Taking your vehicle off-road isn't an option in any part of Scandinavia – no matter if we are talking public or private land. This very strict policy makes a lot of sense. Protection the natural environment and leaving no trace is the way to go for all adventurers, even if our vehicles are capable of transversing rocks and mud. With that said, all wheel drive will get you unstuck and out of trouble in many situations and that is important when you are an hours or two away from a good neighbor with a John Deere. It is a feature we recommend.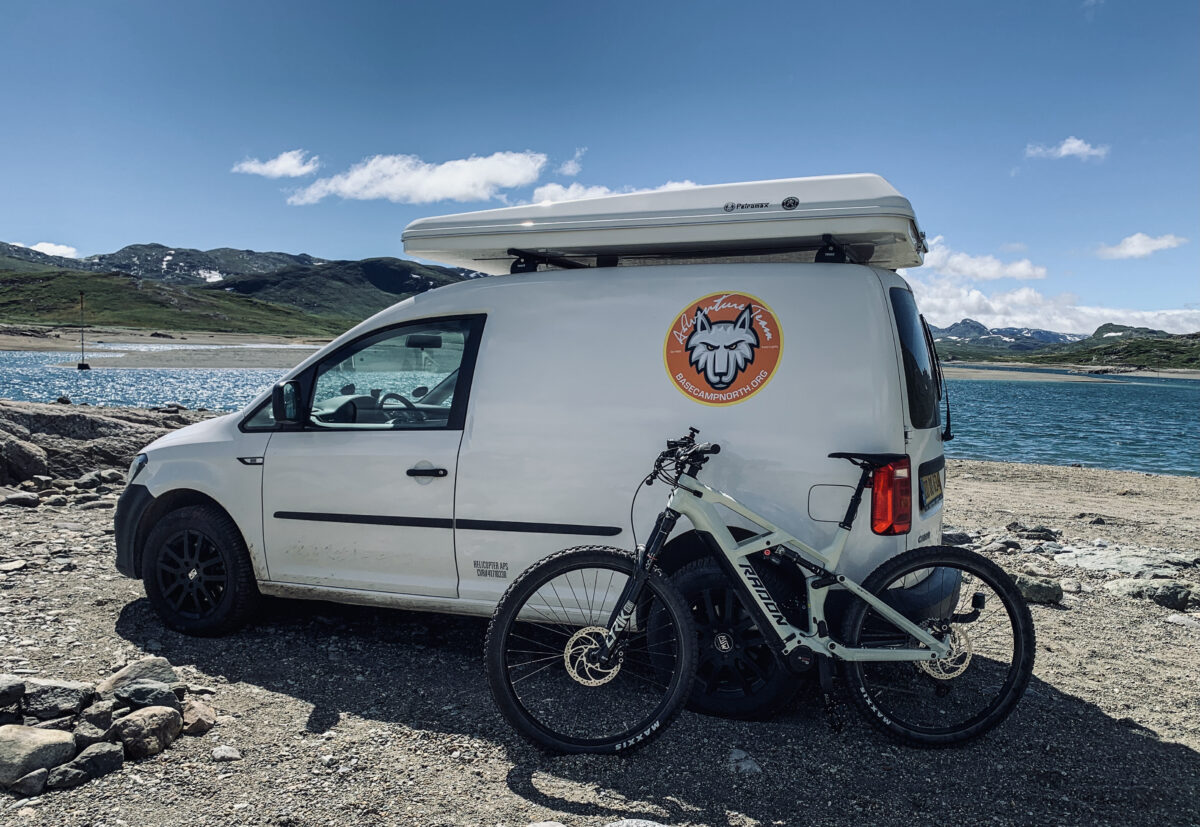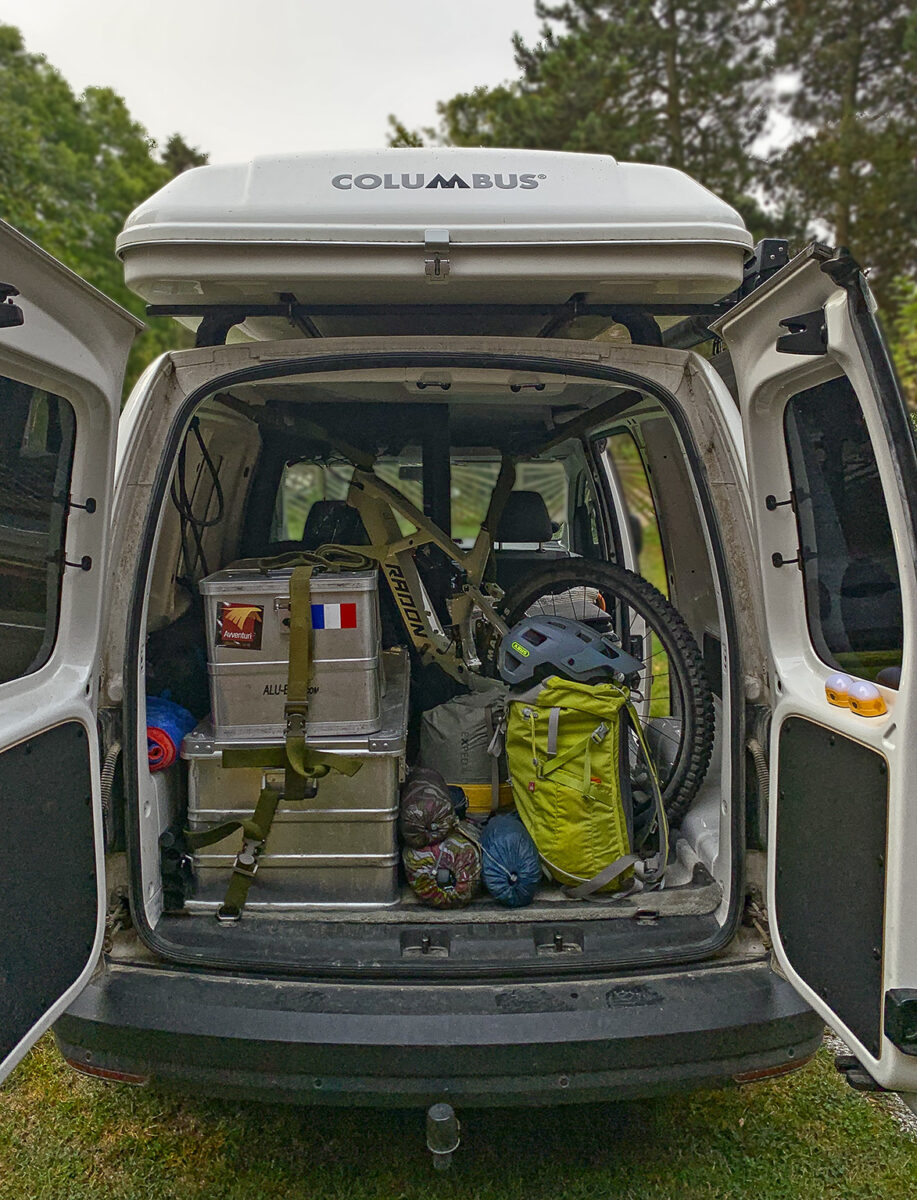 Room for Gear
Cargo capacity is all important if you plan extended trips. Not only do you need room for your personal gear, you will also need room for food, water, cooking and other camping gear. You'll be surprised how much you can cram into a smaller vehicle, but constantly unpacking all your stuff in order to access that coffee brewer at the bottom, quickly turns into a real pain in the ass. Organizing your gear in cases or boxes is always a good plan.
Determining the sweet spot between the size vehicle and the volume of your gear can make a big difference.
If you travel with bicycles, kayaks or a canoe you're faced with even more decisions. Do you prioritize carrying the load inside your vehicle or on the roof or an extra rear rack. Your roof is prime real estate and can be used for load bars, a rack or even a roof tent. Adding weight to your vehicle's highest point does not add to it´s drivability, but most adventure travel vehicles are not outfitted for high speed chases, so pay attention to your vehicles load maximums and use your rooftop sensibly. Anything you carry inside your car will benefit from higher safety against theft and will invariably arrive cleaner and dryer.
Extras
Make a dry run before you embark on your first adventure with a new vehicle . Spend a weekend in your driveway to explore the best ways to pack. Make sure your electrical system is in good shape. Running a refrigerator, charging mobiles, tablets, cameras, drones and items of your digital life, takes electrical horsepower. Be prepared for this.
Make sure to put all important items at the top of your assembly. First aid kit, coffee making gear, travel and insurance documents, etc.
Basecamp North / Bibow
©2022 All Rights Reserved